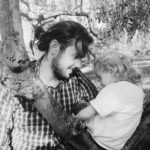 Hi,
I'm Lauro Lotti, passionate biker like you. I am also the founder of the Ridemontaione.com cycle tourism project and this is my agriturismo, Belmonte Vacanze, bike friendly accommodation available for your cycling holiday:
We are located in a private park of 200 hectares where you find a private bike track to test your mtb.
Belmonte Vacanze bike friendly hotel agriturismo is situated inside the Montaione Trail Area (Tuscany), so, every day you can discover a different track choosing among the 25 available routes or you can join us in one of the 12 guided tours we organize.
Check our position!
Montaione is right in the center of Tuscany, 15 km from San Gimignano and Volterra and all the most beautiful cities of Tuscany are less than an hour's drive away. And if you love racing bikes, you can start from our bike friendly hotel and reach a different location every day.
Inside Belmonte Vacanze you find an official Scott Rental Center with Scott Aspect Front and E-bike Scott E-scale available for you.
Belmonte is also a child friendly accommodation in Tuscany. Children can make new friends in the playground, discover the farm animals (horses, birds of prey, etc. ..) and learn to swim in the panoramic pool thanks to the shallow entrance, as on the beach.
---
We have thought of all the comforts that bikers need during
a perfect cycling holiday in Tuscany:

Bike room
a safe place for your bike

Equipped workshop
to clean your bike and repair it

Bike rental
Scott Aspect & E-bike

Bike recovery service
If you're in trouble we pick you up

Agreement
with authorized workshop Scott

Packed lunches
for your guided tours
---
Reviews of the bikers who have already tried our services:
Three Fantastic Mountain Bike Tours with Ridemontaione!

Last week my wife and I had the pleasure of staying at Agriturismo Belmonte Vacanze where we booked three different mountain bike tours. Our experience was nothing short of fantastic! Our guide, Lauro, is the owner of Ridemontaione and Agriturismo Belmonte Vacanze. Lauro is a true professional in both hospitality as well as biking and photography. He tailored our rides to our ability level and had a fun, positive attitude. Lauro grew up in the area and was an excellent tour guide. We learned so much about the history of the area! The first evening we did the sunset tour which was truly amazing. The next day we did the "Montaione and it's Territory" ride followed by "The Hills of San Gimignano" our third day. Lauro was a charming host who we immediately felt at ease with, it was like making a new friend! Do not hesitate to book a tour with Ridemontainone and we certainly recommend staying at the Agriturismo Belmonte Vacanze. When we returned from our sunset ride, Lauro's father in law prepared us a wonderful feast complete with local wines! At the conclusion of our Hills of San Gimignano ride Lauro treated us to a wine tasting at a small village. Nothing but praise for Ridmontainone!
Exploring the REAL Tuscany by bike

A tour by Mountainbike through the real and authentic Tuscany was the Highlight of our vacation! Together with the excellent guide Marcello we've explored the outback of the Region, small villages and got super explanations of the regions, their habitants and history. Looking Forward to our next vacation there we'll definitely book again a tour with Ride Montaione! Thanks to Lauro, Marcello and the whole Team!
Excellent organization and beautiful landscapes

Lauro, the founder of this project, welcomed us in an excellent way in his farm with homemade desserts and drinks before explaining and advising us on the types of routes to choose from. The mtb ride (track 5) was really nice and I highly recommend visiting RideMontaione as soon as possible.
I will certainly come back!
Join our newsletter
Enter your email address and stay updated on news, events and promotions reserved for members.
And exclusively for you … a SUPER SPECIAL OFFER for your next bike holiday in Tuscany.
Only for the first 10 new subscribers!